Women Veteran Memorial Beach
5 Less Crowded Beaches near Destin
So, you've been dreaming of a beach vacation for months now. Stress at work, and maybe a few difficult details at home have you dreaming of umbrella drinks and lazy days relaxing in the Florida sun.
You have just set up your things and nestled into your lounge chair for a relaxing day at the beach when suddenly, a large group appears and sets up an elaborate camp in front of you. Your view of the crystal-clear turquoise waves splashing onto the shore is now exchanged for a view of flapping tarps, tents, and chairs.  Behind you, an overly anxious mom screams at her toddler to finish his sandwich.
A group of smokers nearby have exchanged your gentle sea breeze for what looks to be the emission from an oil refinery.
This was not how it looked on Instagram. Your ideal "me time" has evaporated into, well something else. 
Here are a few suggestions to find a less crowded beach where you can spread out your things and enjoy a bit of solitude if that's what you're looking for.
Be Willing to Do What Others Are Not
Try exploring some of the lesser-known areas such as secluded coves or hidden trails, where you're less likely to encounter large crowds. This, of course, means a bit more walking than most are willing to do, but if solitude is what you're looking for, this is how to find it.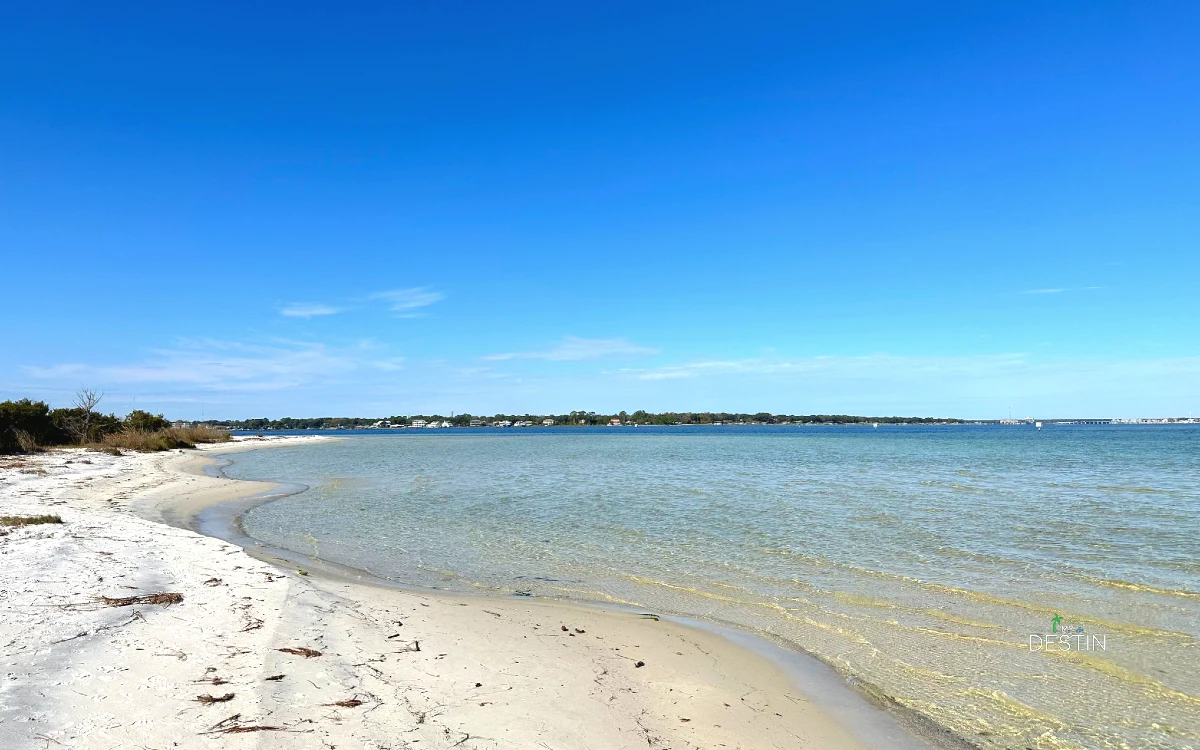 These beaches are not manicured by tractors in the early morning hours before the crowds embark on them. You will have to sweep away some of nature's love that washes onto the shore overnight. Nevertheless, it is well worth the peace and solitude you will experience. 
Insider tip: Bring insect repellent spray since the natural habitat can attract more nature than other beaches.
Women Veteran Memorial Beach
It is likely that you have not heard of this beach before. You won't find any large tents or elaborate camps set up since it's a bit of a hike from the parking lot. Women Veteran Beach is located behind the Destin-Fort Walton Convention Center on Okaloosa Island. 
Park in the back of the Convention Center parking lot and walk across the boardwalk to the Women Veteran Memorial. Follow the sidewalk path around behind the memorials and out to the beach. It's a good 5-8 minute walk. Pack accordingly.
There are no facilities at this beach. If you have an emergency, Ross Marlor park restrooms are adjacent to this beach. With a bit of a hike through the brush, you can get there. It might be good to have a pair of shoes since the brush may not be so kind to bare feet. 
Gulf Islands National Seashore is located on Okaloosa Island. At first, it may seem not as secluded as you would like, but with a bit of walking, you will stumble on your own slice of paradise. Once you're on the beach, walk to your right as far as you would like to find the calm and serenity you seek.
This is a natural beach on the bay side. The water is shallow for several feet out from the shore making it great for swimming and snorkeling. Again, you will need to brush away some of nature's love that washes up onto the shore at night. 
There is a large parking lot with restrooms. The entrance fee is payable by credit card only. 
This little-known gem is located on Okaloosa Island just west of the Destin bridge. Princess Beach is one of the more secluded beaches along the Emerald Coast. If you're looking to escape the crowds on other beaches, Princess Beach is the spot for you. 
This beach is tucked away behind the tall sand dunes and isn't marked well at all. 
There is a bit of parking on the side of the road on Miracle Strip Parkway.
Once you get onto the beach, you'll be greeted by gorgeous turquoise water and pristine sand dunes. Princess Beach is a great way to avoid the crowds and experience some real peace and quiet on your beach vacation!
This beach is more difficult to reach than other beaches we have listed in this article. However, it's worth the effort. To get to PlayaElizabeth Beach, you will need to charter a boat and anchor at Santa Rosa Island Beach. Once you come ashore, go to your left and head over the rocks out towards the Gulf. It's a bit of a hike, but you will find plenty of pristine white sand and huge boulders that make for some great photo ops. Many times you will catch a pod of dolphins playing just off the shore. This tends to be one of their favorite spots. You can thank us later. 
Santa Rosa Sound
Santa Rosa Sound
If you have the time, charter a pontoon boat and spend the day island hopping in the Santa Rosa Sound. There are several uninhabited islands with natural terrain, secluded beaches, and hidden coves. Several of them are not even named. Make a game of it and come up with a name for each of them. If you're looking for a unique experience, this could be a great way to spend the day.
There are two times we have found to have fewer people even on a crowded beach; very early in the morning, and just after the lunch hour.  This can help you avoid the busiest times of the day and increase your chances of finding a more secluded spot.
Many people choose to sleep in when on vacation. And those who hit the beach early, usually have had quite enough sun by around 2:00 pm –3:00 pm in the afternoon. As they start to pack up their things and head back in, you are more likely to find parking and a spot closer to the water. Might be best to pack a snack or light dinner if you plan to stay and see the sunset.
In general, it's important to plan ahead and do some research to find the right beach for you. You can also consider asking for recommendations in our Facebook group, or looking for online reviews of different beaches to help you decide which one is best for you.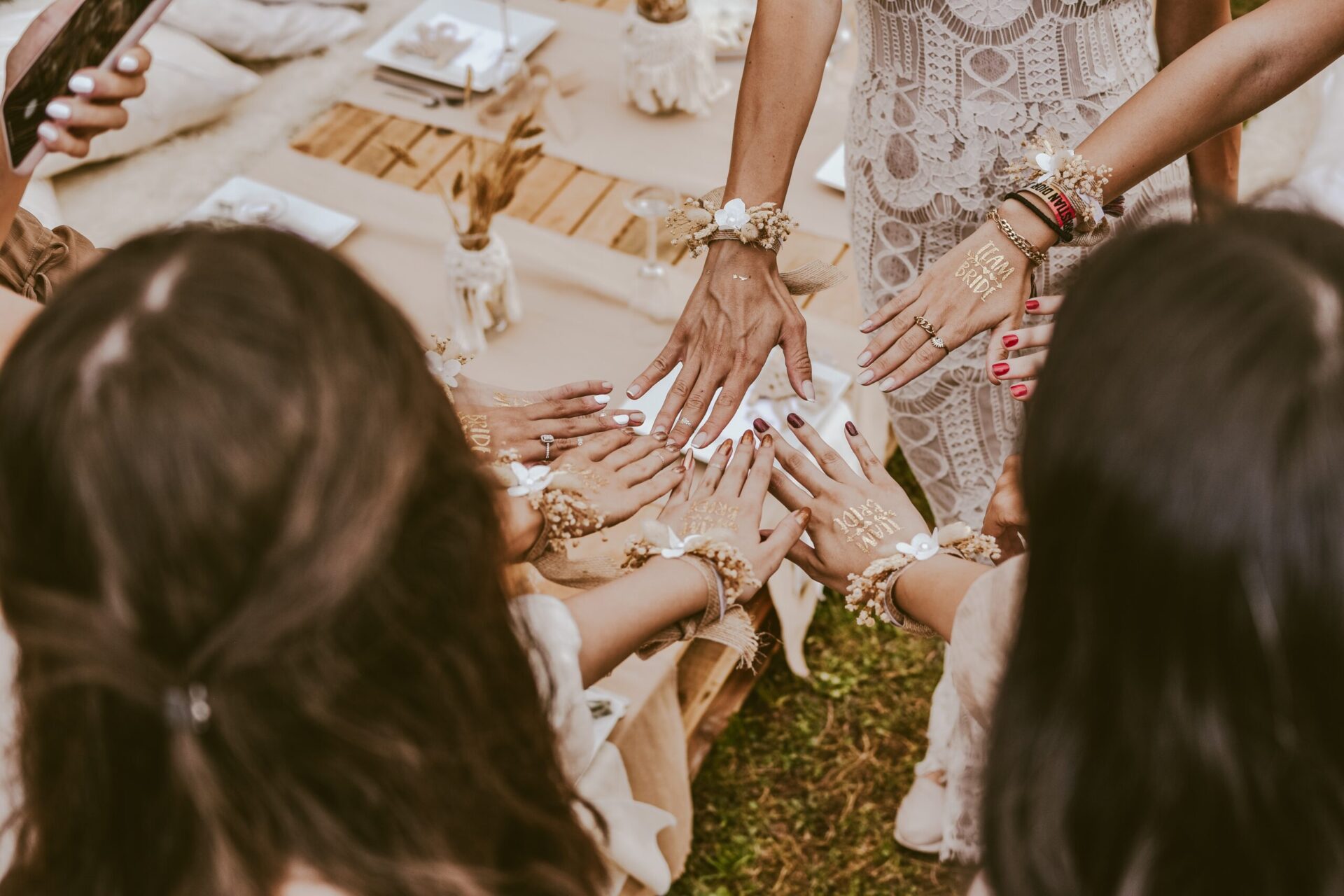 Planning the ultimate bachelorette party on 30A involves a mix of beachy relaxation, fun activities, and memorable experiences. Here's a suggested itinerary:   Day 1: