Submerged in the crystal-clear emerald waters of the Gulf of Mexico, is one of the most popular sandbars in the U.S. Crab Island offers a magical escape like no other. Known for its lively floating party scene, Crab Island is a must-visit destination for those looking to let loose and have a good time. Hop on a pontoon boat and join the vibrant community of boaters, swimmers, and paddle-boarders, all brought together by the allure of this enchanting island.
Crab Island is one of the highest-rated attractions in Destin. It is the focal point of many aerial photographs of the area and has been featured on several TV shows such as HGTV and Good Morning America. Crab Island is more than likely the main reason Boating Magazine named Destin one of the 'Top 10 Places to Live and Boat' in the United States in 2020.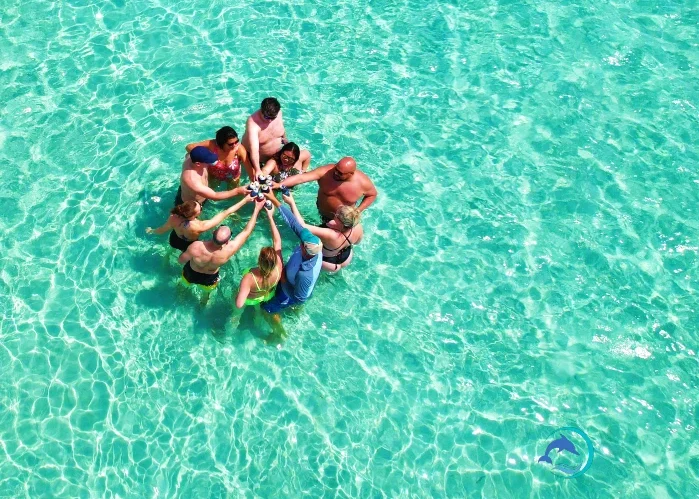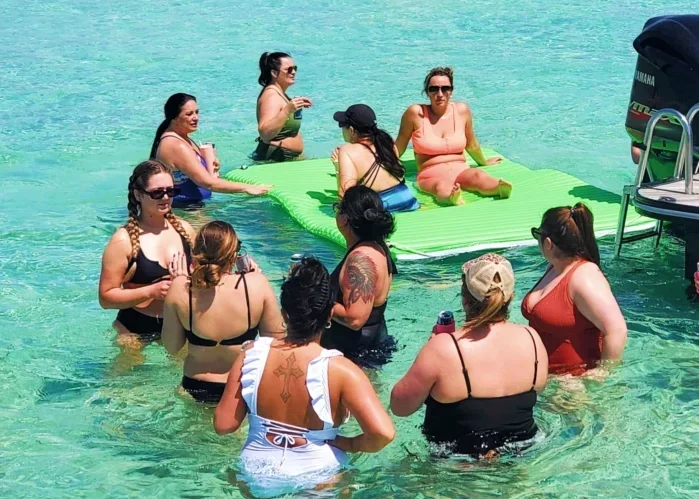 There are various things to do while visiting Crab Island for a day: snorkel, relax on the boat, swim, play volleyball, hunt for crabs, or walk around and sightsee as you meet other boaters. Think of it as the largest swimming pool you have ever been in with a chance to see marine life such as dolphins, fish, and turtles.
Crab Island is located at the mouth of the Choctawhatchee Bay. It sits between Okaloosa Island and Destin, just north of the Highway 98 Destin Bridge.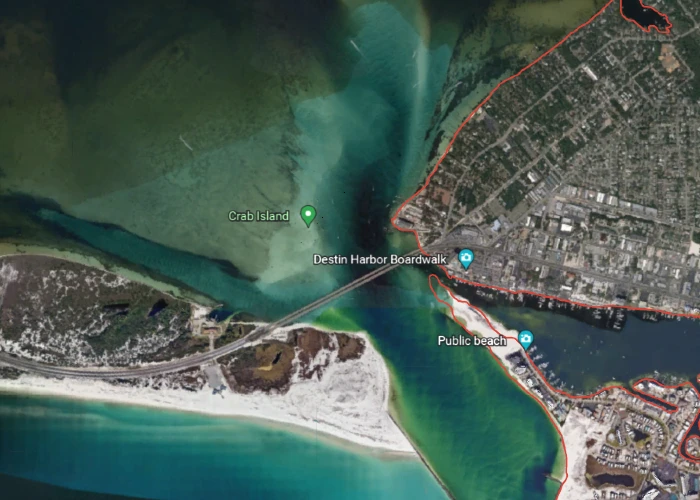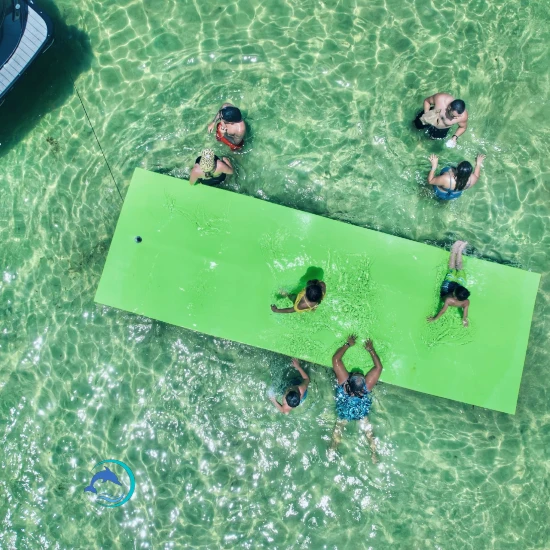 When to Vist Crab Island?
If you plan to visit Crab Island while you're in Destin, the water starts to warm up in April with average temperatures near 70°F. Crab Island is open 24/7 year-round, so don't let the cooler temps keep you from having fun during the winter months if you're the adventurous type.
If you're looking for Instagram-worthy shots, the clearest emerald water can be found during high tide. Check the tide charts here.
How to Get to Crab Island
Getting to Crab Island is an adventure in itself. Since it's a sandbar that is constantly shifting, there are no direct roads or bridges to get there. The most common way to get there is by boat.
If you have your own boat or have rented one, you can easily navigate the waters and anchor near Crab Island. There are several boat ramps and marinas in Destin where you can launch your boat and make your way to the island.
If you don't have access to a boat, don't worry. There are plenty of rental options available in Destin. Pontoon boats are a popular choice, as they provide ample space for a group of friends or family to enjoy the day at Crab Island. Tiki Hut Boats, Jet skis, and paddleboards are also available for rent if you're looking for a more thrilling experience.