Crab Island is one of the highest-rated attractions in Destin. It is the focal point of many aerial photographs of the area and has been featured on many TV shows such as HGTV and Good Morning America. Crab Island is more than likely the main reason Boating Magazine named Destin one of the 'Top 10 Places to Live and Boat' in the United States in 2020.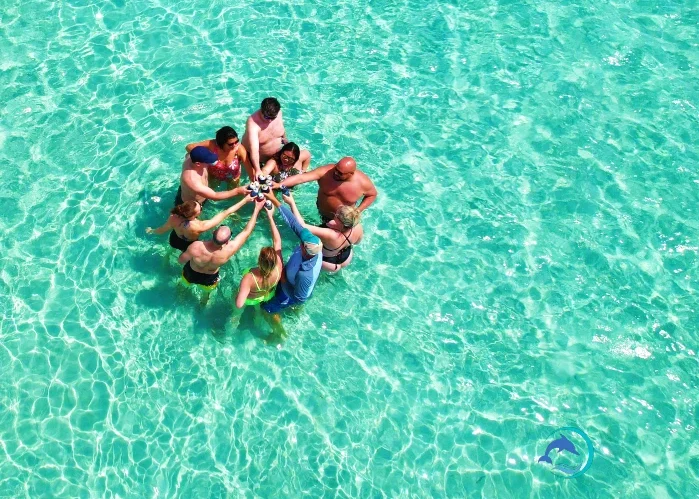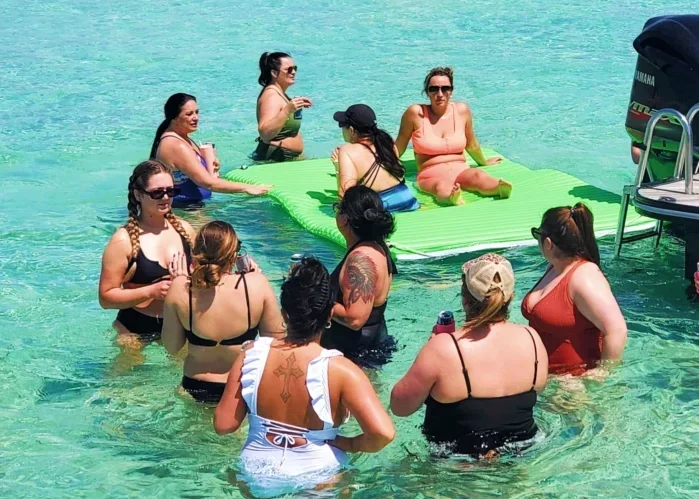 There are various things to do while visiting Crab Island for a day: snorkel, relax on the boat, swim, play volleyball, hunt for crabs, or walk around and sightsee as you meet other boaters. Think of it as the largest swimming pool you have ever been in with a chance to see marine life such as dolphins, fish, and turtles.
Crab Island is located at the mouth of the Choctawhatchee Bay. It sits between Okaloosa Island and Destin, just north of the Highway 98 Destin Bridge.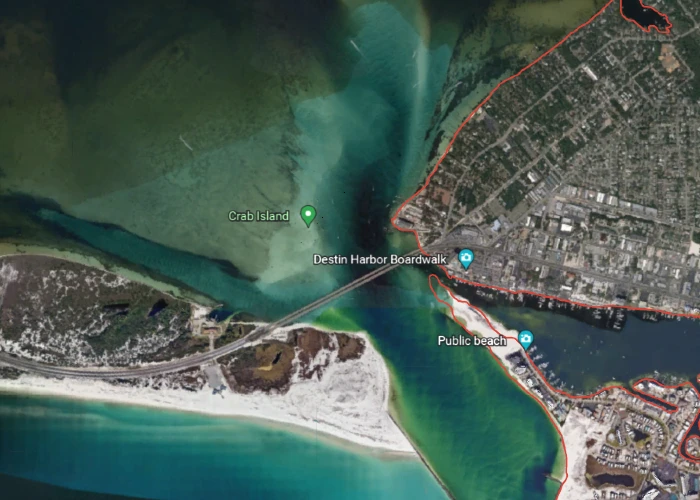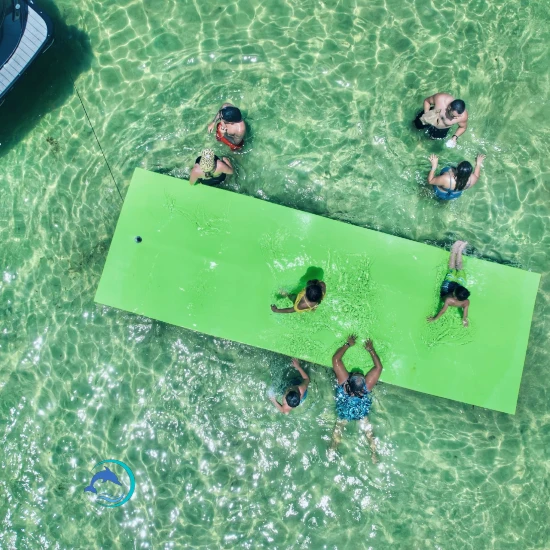 When to Vist Crab Island?
If you plan to visit Crab Island while you're in Destin, the water starts to warm up in April with average temperatures near 70°F. Crab Island is open 24/7 year-round, so don't let the cooler temps keep you from having fun during the winter months if you're the adventurous type.
If you're looking for Instagram-worthy shots, the clearest emerald water can be found during high tide. Check the tide charts here.
How to Get to Crab Island
There are several options for reaching Crab Island including shuttles, tours, or renting jet skis/waverunners, kayaks, or pontoon boats.