Crab Island is a popular destination for those visiting Destin, Florida. It is an underwater sandbar located in the shallow emerald-green waters of the Gulf of Mexico. The depth of the water, typically 1-4 feet, makes it a great spot to anchor your boat and spend the day in the sun. Crab Island has been featured on TV shows such as HGTV and Good Morning America. Despite its name, Crab Island was not always an island – it used to be a full-fledged island, but erosion from the Gulf of Mexico has gradually turned it into a sandbar.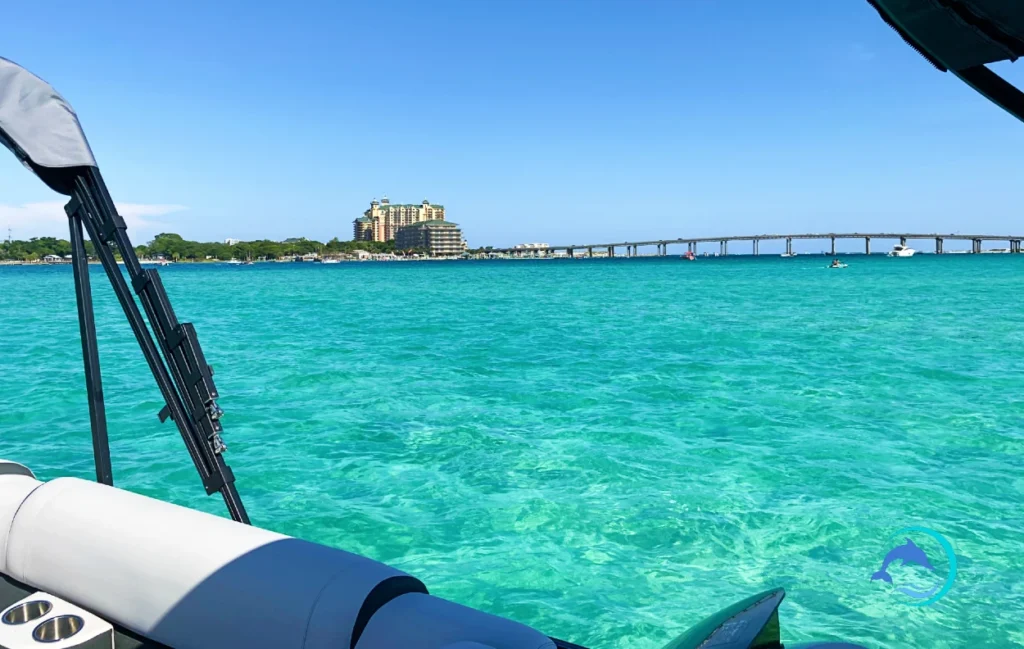 Some popular activities at Crab Island include relaxing on boats, listening to music, cooling off on floats, renting paddleboards from local vendors, and fishing. Keep in mind that some activities may require a fee.
There are a few vendors selling ice cream and peanuts, but most of the floating restaurants are no longer allowed at Crab Island.
The best time to visit is during the daytime, especially during high tide, when the water is crystal clear. See tide chart.
It is also important to bring sunscreen, towels, cash, water, and snacks, and to plan ahead if you plan to drink alcohol.
Note that the sale of alcohol is no longer allowed at Crab Island, so you will need to bring your own. Please use plastic containers. No glass.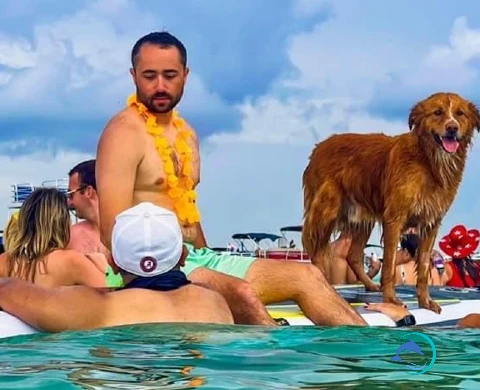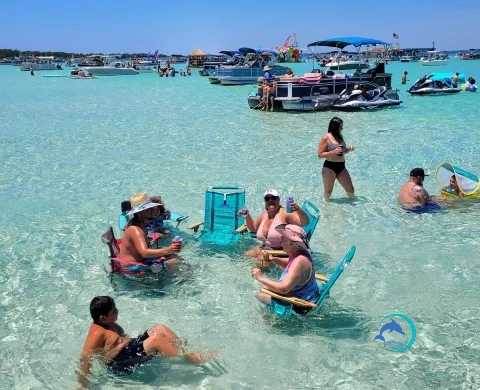 How to Get to Crab Island
Boats are the most common way of getting to Crab Island due to the strong currents in the area. Many people rent pontoon boats and split the cost with a group, while others opt for jet skis, kayaks, or private charters.
Excursion companies also offer Crab Island shuttles that transport people to and from the sandbar. Book online.
If you plan to spend the whole day at Crab Island, it is recommended to rent a pontoon boat for the best experience. Learn more.